THE ORCHID GARDEN
A special space for tributes to the most important women in our lives.
Mothers, grandmothers, nannies, teachers, friends – whoever they are, these are the women who inspire and guide us.
Also listed in The Orchid Garden are the women who have been honoured by organisations and publications in annual awards.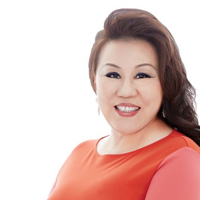 The Great Women Of Our Time Awards alumni
Founder, Co-Chairman, Group CEO & Managing Director, Best World International Ltd

When Dora's name was announced as a double winner of the Great Women Of Our Time Awards, Finance & Commerce category, as well as the "Most Inspiring Woman" award in 2014, the mother-of-one reveals that her mind went through a mix of emotions, ranging from surprise to pride, and everything else in between. "All the other candidates were outstanding and successful. So I felt really honoured and fulfilled. The night was even more memorable for me because my mother and my daughter were there to witness the moment," she says. It was icing on the cake for one of Singapore's most respected entrepreneurs, who was conferred a National Day Public Service Medal in the same year. Dora shares, "The recognition is an endorsement of the appreciation and support others have given me. I'm encouraged to do more for my company and the community, and to do it even better."
This sense of confidence has been powering Best World International Ltd, which she is steering towards becoming a global brand. The company distributes skincare and nutritional supplements among others. "This will be a long but an exciting journey," she says. "I hope it will be a name Singapore can be proud to call our own."
Official website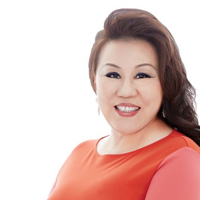 The Great Women Of Our Time Awards alumni
Founder, Co-Chairman, Group CEO & Managing Director, Best World International Ltd

When Dora's name was announced as a double winner of the Great Women Of Our Time Awards, Finance & Commerce category, as well as the "Most Inspiring Woman" award in 2014, the mother-of-one reveals that her mind went through a mix of emotions, ranging from surprise to pride, and everything else in between. "All the other candidates were outstanding and successful. So I felt really honoured and fulfilled. The night was even more memorable for me because my mother and my daughter were there to witness the moment," she says. It was icing on the cake for one of Singapore's most respected entrepreneurs, who was conferred a National Day Public Service Medal in the same year. Dora shares, "The recognition is an endorsement of the appreciation and support others have given me. I'm encouraged to do more for my company and the community, and to do it even better."
This sense of confidence has been powering Best World International Ltd, which she is steering towards becoming a global brand. The company distributes skincare and nutritional supplements among others. "This will be a long but an exciting journey," she says. "I hope it will be a name Singapore can be proud to call our own."
Official website
Profile last updated: 2nd March 2018