We list the milestones in the path of women in Singapore – the changes in policies and laws as well as the initiatives and achievements of individual women.
Navigate the timeline below or view it in full.
AT THE START, MORE MEN THAN WOMEN
Singapore's population is recorded as being just under 10,700, of whom about 3,000 are women.
FIRST SCHOOL FOR GIRLS OPENS
The first girls' school in Singapore and East Asia is started in a North Bridge Road shophouse.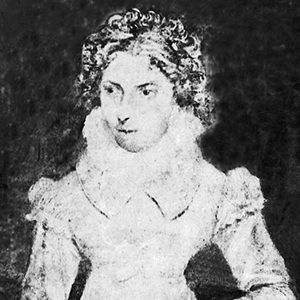 Founded by Maria Tarn Dyer, it is initially known as the Chinese Girls' School. After the Second World War, the name changes to St Margaret's School.
RAFFLES INSTITUTION ADMITS GIRLS
The all-male Raffles Institution starts a section for girls with five day-students and six boarders.
HAJJAH FATIMAH'S LEGACY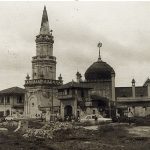 Construction of Hajjah Fatimah Mosque is completed. It is named after Hajjah Fatimah binte Sulaiman who provided the land and funds for the mosque and some homes around it for the poor.
SECOND SCHOOL FOR GIRLS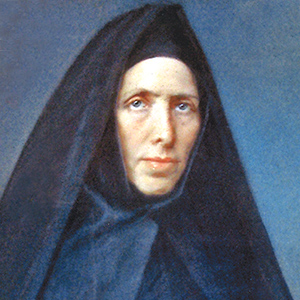 The Convent of the Holy Infant Jesus opens in Victoria Street. Reverend Mother St Mathilde Raclot, founder of the school, soon also starts an orphanage and a home for abandoned babies.
YOUNG WOMEN'S CHRISTIAN ASSOCIATION FOUNDED
British missionary and one of the founding leaders of Chinese Girls' School (now known as St. Margaret's School), Sophia Cooke founds the YWCA, which is the sister organization of the YMCA.
GIRLS GET A THIRD SCHOOL
Raffles Institution finds that the demand for girls to be schooled keeps growing. In 1879 Raffles Girls' School is set up as a separate institution.
FOURTH GIRLS' SCHOOL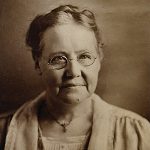 Australian missionary Sophia Blackmore establishes the Tamil Girls' School in Short Street. 
As the school grows, it is renamed Methodist Girls' School and in 1925 it moves to Mount Sophia.
ANOTHER SCHOOL FOR GIRLS OPENS
Singapore Chinese Girls' School opens on Hill Street, with seven Straits Chinese girls. It is funded by a small group of English-educated Straits Chinese men who believe girls should be educated.
CLINIC FOR THE DISADVANTAGED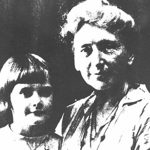 Charlotte Elizabeth Ferguson-Davie, a doctor and the wife of Singapore's first Anglican bishop, founds the St Andrews Medical Mission and opens a dispensary in Bencoolen Street to meet the healthcare needs of the disadvantaged.
GIRLS JUST WANT TO BE EDUCATED
Nanyang Girls' High School is set up by a group of businessmen and intellectuals who belong to the United League of China and who are inspired by Sun Yat-Sen's view that women should be educated in order to play a more active role in serving their country.
FIRST SINGAPOREAN WOMAN DOCTOR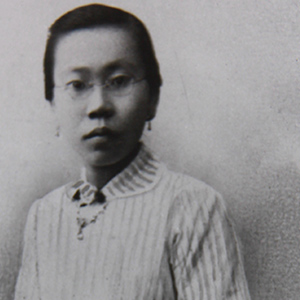 In June, Lee Choo Neo becomes the first Singaporean woman to register as a doctor.
HOSPITAL FOR WOMEN & CHILDREN OPENS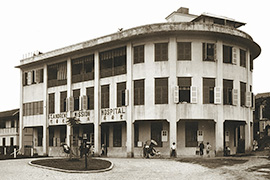 Charlotte Elizabeth Ferguson-Davie opens St Andrews Mission Hospital for Women and Children, one of Singapore's first maternity and paediatric centres.
The hospital becomes one of the first institutions in Singapore to offer nursing courses.
FIRST MOVE TO PROTECT MUI TSAIS
Facing pressure from the British public to address the problem of mui tsais (young bondmaids) in colonial Malaya, the Colonial Office in London enacted the Female Domestic Servants Law in Malaya. This sought to protect the moral and material interests of the 'mui tsais'.
MAGGIE ACES SENIOR CAMBRIDGE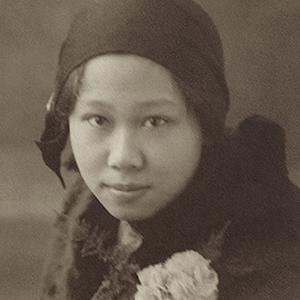 Sixteen-year old Maggie Tan, later known as Maggie Lim, becomes the first girl to be admitted to the all-male Raffles Institution after earning a record six distinctions in the Senior Cambridge examinations.
FIRST WOMAN BARRISTER SWORN IN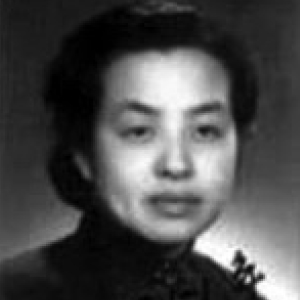 Teo Soon Kim is sworn in to the Singapore bar and becomes Singapore's first woman barrister.
BAN ON BROTHELS
The Women and Girls Protection Ordinance is passed by the Legislative Council of the Straits Settlements. It outlaws brothels and related activities. There are an estimated 700 brothels in Singapore at this time.
MAGGIE BEATS THE BOYS TO AWARD
Maggie Tan wins the Queen's Scholarship, the first woman and the second Singaporean in the programme's 45-year history to receive the prestigious award for tertiary study in Britain.
CLUB FOR INDIAN LADIES OPENS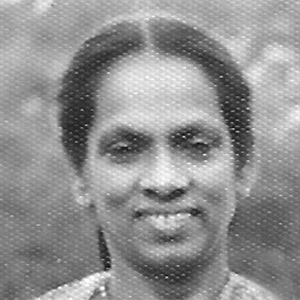 The first Indian ladies' club, the Indian-Ceylonese Club (later called the Lotus Club, and today known as The Kamala Club) is established by Checha Davies. A keen sportswoman, she is the only Indian woman in Singapore to be seen in shorts on the tennis courts.
WOMEN ARE NOT CHATTEL
The Mui Tsai Ordinance is introduced to the Legislative Council of the Straits Settlements. The aim is to protect women from being regarded as chattel as well as to safeguard those already considered mui tsais by requiring them to be registered and ensuring that they are not mistreated by their employers.
FIRST PEDIATRIC WARD OPENS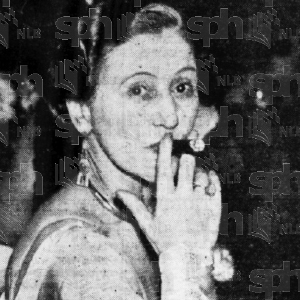 The Singapore General Hospital opens the first pediatric ward in Singapore and Dr Sarah Mary Josephine Winstedt is appointed to head it. A decade earlier she had joined the Colonial Medical Service and was posted to Malaya where she pioneered modern infant care.
CHILD SLAVERY COMES TO AN END
The Mui Tsai Ordinance comes into force on January 1. The entry of new mui tsais to Malaya is banned and all existing mui tsais must be registered. Among those who are registered is Janet Lim, who would later write a best-selling book about her experiences as a mui tsai.
WAR HEROINE IN THE MAKING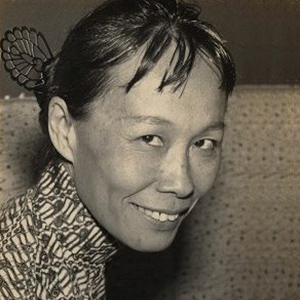 Elizabeth Choy Su-Mei is arrested by the Japanese during the Occupation. Accused of being a British sympathiser, she is detained for 193 days and repeatedly tortured, but she does not reveal the names of the British prisoners-of-war that she helped.
PROTECTION FOR WOMEN & GIRLS
The Women's and Girls' Protection Section of the Social Welfare Department takes over the protection of women, girls and children. Their responsibility is to rescue and rehabilitate juvenile prostitutes and victims of abuse.
PARTIAL SUFFRAGE FOR SINGAPORE
Singapore is granted universal suffrage by Britain on 18th July. But the right to stand for election and to vote only extends to British subjects aged 21 and above and of sound mind. Many women do not have the vote.
CARE FOR MUSLIM WOMEN'S WELFARE
Che Zahara binte Noor Mohamed establishes Singapore's first Muslim women's welfare organisation, the Malay Women's Welfare Association (MWWA
FAMILY PLANNING GETS STARTED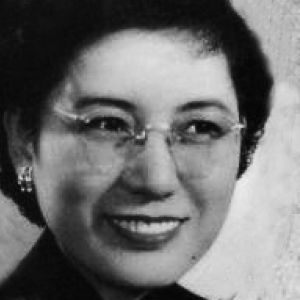 The Family Planning Association is set up with Constance Goh Kok Kee as its first chairperson.
PHYLLIS ELECTED TO PUBLIC OFFICE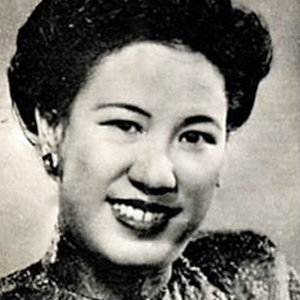 Phyllis Eu-Chia Cheng Li becomes the first woman elected to public office in Singapore during the Municipal Commission elections
FIRST WOMEN JOIN THE POLICE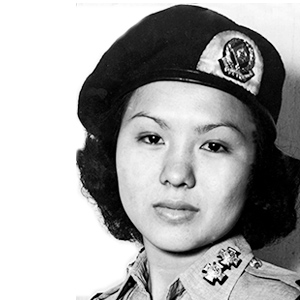 Mary Quintal is one of the first 10 women to join the Singapore Police. They are also the first women in the civil service to be on the same pay scales as their male colleagues.
TWO WOMEN IN LEGISLATIVE COUNCIL
Two women become members of the Legislative Council, the highest decision- making body in Singapore at that time. Elizabeth Choy is nominated to the Council by the Governor after her unsuccessful attempts to obtain an elected seat. The other is Vilasini Menon, a popular candidate who stood as an independent and successfully contested for a seat in the council.
SINGAPORE COUNCIL OF WOMEN IS FORMED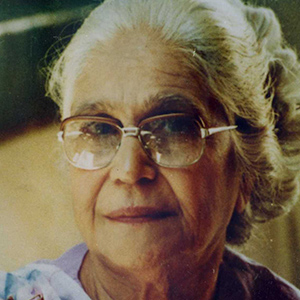 The Singapore Council of Women (SCW) is formed in April. Shirin Fozdar, the Council's General Secretary, begins her campaign for better legal protection for women, especially against polygamy.
SINGAPORE'S FIRST FEMALE OLYMPIAN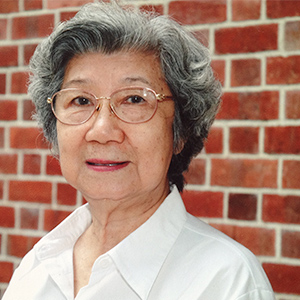 Singapore sends its first female athlete, Tang Pui Wah, to the Olympics in Helsinki in July. She takes part in the 100m sprint and the 80m hurdles events.
SCW CALLS FOR NEW LAWS
Singapore Council of Women (SCW) writes to the Governor of Singapore, urging him to introduce legislation to prevent lax marriage laws and enforce a situation where "any woman in this country may in future enjoy the same marital privileges and rights as are enjoyed by women in other British denominations".
CALL FOR MONOGAMY
SCW submits the proposed Monogamous Marriages Bill to various Legislative Assembly members, the Governor, and the Chinese, Muslim, and Hindu advisory boards.
FIRST LOCAL HOSPITAL MATRON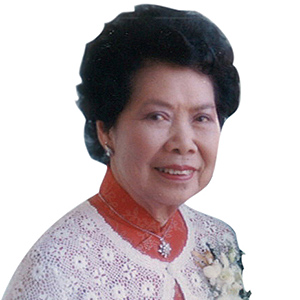 Janet Lim is appointed as Matron of St Andrew's Mission Hospital, making her Singapore's first Asian hospital mat
FIRST FEMALE TEACHER AT NAFA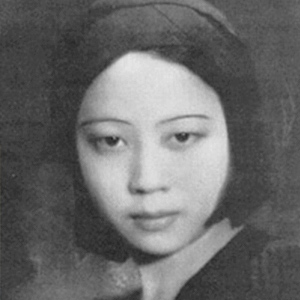 Georgette Chen becomes the first female teacher at NAFA
DAISY IS 1ST LOCAL SENIOR ALMONER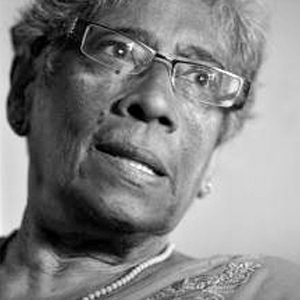 Daisy Vaithilingam is appointed Senior Almoner, now known as Chief of Medical Social Workers, making her the first local in the role. She is in charge of medical social workers in all hospitals in Singapore.
PAP FORMS WOMEN'S LEAGUE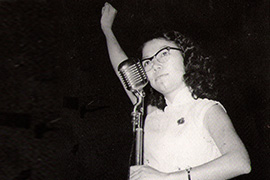 The PAP Women's League is formed with Chan Choy Siong at the helm. To mark International Women's Day in March, the League organises four rallies across the island. The rallies attract more than 2,000 people in total.
SYARIAH COURT STARTS ITS WORK
The Syariah Court is set up and procedures put in place to protect Muslim women from arbitrary divorce. Within a few years, the divorce rate among Muslims drops is halved, from 51% to 22%.
SOLD FOR SILVER IS A BEST SELLER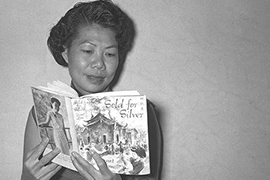 Janet Lim's Sold for Silver is published. It is the first autobiography in English by a Singaporean woman and becomes a best-seller.
FIVE WOMEN WIN ASSEMBLY SEATS
Singapore holds its second Legislative Assembly general election in May. It is a significant election because there is, finally, under the new Constitution of Singapore, true universal suffrage. All women who are Singapore citizens can vote. Five women are elected to the Legislative Assembly – Che Sahora binte Ahmat, Ho Puay Choo, Fung Yin Ching, Chan Choy Siong, and Seow Peck Leng.
SYARIAH COURT GETS 1ST COUNSELLOR
Khatijun Nissa Siraj becomes the first female social worker in the Syariah Court.
She handles hundreds of cases in the first year, advising Muslim women of their rights under the new divorce laws.
HEDWIG HEADS NATIONAL LIBRARY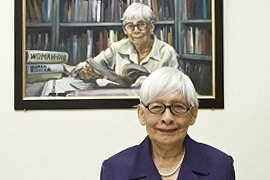 Hedwig Anuar becomes the first Singaporean director of the National Library of Singapore. She remains in the position until her retirement in 1988.
WOMEN'S CHARTER COMES INTO FORCE
In September, the Women's Charter becomes law. It protects the rights of women and children in Singapore, outlaws polygamy for non-Muslims, and provides the legal basis for equality between husband and wife. All marriages have to be legally registered. Marriages entered into solely through customary Chinese rites are not legal.
1ST ASIAN AT AUSTRALIAN BALLET
Dancer Goh Soo Khim becomes the first Asian to be admitted to the Australian Ballet School. She goes on to graduate top of her class.
INDEPENDENCE DAY
Singapore leaves Malaysia and becomes an independent state on 9 August.
TOO MANY: A BABY EVERY 11 MINUTES
The Health Ministry publishes a white paper outlining the Five-year Mass Family Planning Programme. At this time, on average, a baby is born in Singapore every 11 minutes. The total fertility rate stands at a whopping 4.70, putting a strain on Singapore's limited resources.
THE GOLDEN GIRL GETS GOING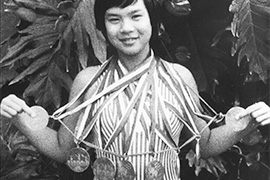 In December, at the 3rd Southeast Asian Peninsula Games held in Kuala Lumpur, Malaysia, 11 year old 'Golden Girl' Patricia Chan Li-Yin kicks off her 10-year dominance of the regional swimming arena by winning gold in all her 8 events.
FREE CARE FOR DESTITUTE ELDERLY
Former nurse and selfless social worker Teresa Hsu Chih, together with her sister, opens the Home for the Aged Sick to provide free nursing care for the elderly and destitute.
FIRST FEMALE DISTRICT JUDGE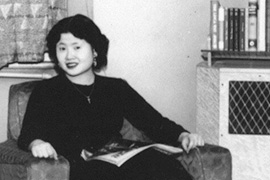 Jenny Lau Bong Bee is appointed Singapore's first female district judge.
TECH OR HOME ED: GIRLS CAN CHOOSE
In June, the Education Ministry sets up a Technical Education Department. Girls are given a choice between technical subjects and home economics.
HELPING HAND FOR AGED SICK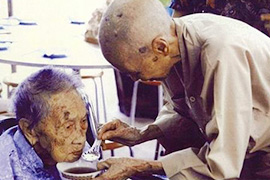 Venerable Ho Yuen Hoe establishes the Man Fut Tong Nursing Home to take care of the aged sick and immigrants from China who have no relatives to turn to.
TURNING WELFARE INTO INDEPENDENCE
Asian Women's Welfare Association (AWWA) is formed to help meet the needs of the elderly, the disabled, and families. Its aim is to empower its clients to lead dignified and independent lives.
ANOTHER WAY TO CURB POPULATION
The Voluntary Sterilisation Act comes into force as another population control measure. Initially persons seeking sterilization need to get the approval of the Eugenics Board and must be the parent of three or more children. The Act will be revised in 1972 and again in 1974, with the conditions getting more and more relaxed.
ABORTIONS ARE NOW LEGAL
The Abortion Act comes into force and makes abortions legal in Singapore. It is part of the efforts to control population growth, as well as a move to protect women's reproductive health as there is a high incidence of backstreet abortions.
GIRLS JUST WANT TO BE EDUCATED
Nanyang Girls' High School is set up by a group of businessmen and intellectuals who belong to the United League of China and who are inspired by Sun Yat-Sen's view that women should be educated in order to play a more active role in serving their country.
CAREER ADVANCEMENT FOR WOMEN
The Singapore Business & Professional Women's Association is formed to help working women in Singapore advance their careers and professions.
PLEASE STOP AT TWO
The controversial 'Stop at Two' campaign is launched to discourage large families because of the financial strain that having children imposes on individuals.
A GLOBAL FASHION BUSINESS IS BORN
Christina Ong opens Club 21, a multi-brand boutique store in Singapore. Over the years it expands into a global fashion business.
1ST WOMAN DEAN OF SCIENCE
Botanist Gloria Lim is appointed the first female Dean of the Faculty of Science at the University of Singapore.
PAT LEAVES A TRAIL OF PURE GOLD
At the 7th SEAP Games, held in Singapore, Patricia Chan Li-Yin wins gold in each of her six events, bringing her total gold medal tally over five consecutive Games to 39. Her record of winning gold in every event entered at the five Games is unmatched.
RUTH WONG GETS THE IE GOING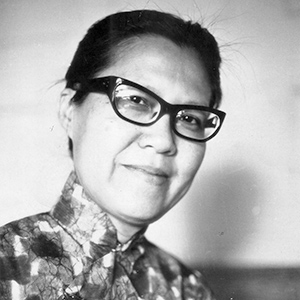 In April, Ruth Wong Hie King becomes the founding director of the Institute of Education.
SAWL AIMS TO SIMPLIFY THE LAW
The Singapore Association of Women Lawyers (SAWL) is formed. One aim is to simplify the law for the lay person.
SWEE LEE IS A RUNAWAY SUCCESS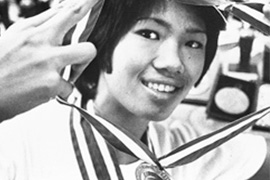 Sprinter Chee Swee Lee becomes, at the 7th Asian Games in Tehran in September, the first Singaporean woman to win an Asian Games gold medal in the track and field events.
WHERE HAVE ALL THE BABIES GONE
Singapore's total fertility rate, which has been steadily declining, falls below the replacement level of 2.1. In 1970 it was 3.07.
1ST WOMAN VP AT BANK OF AMERICA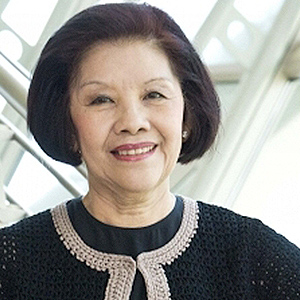 Theresa Foo is the first woman to be appointed a vice-president of Bank of America.
ONE-STOP CENTRE FOR FAMILIES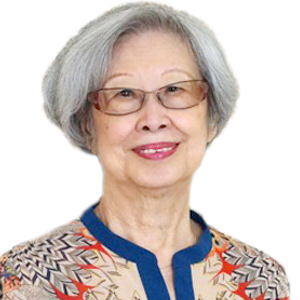 The first Family Service Centre opens. Conceptualised by social worker Thung Syn Neo, it is a one-stop centre for the provision of services for families in need. By 2013, there are 44 Family Service Centres across Singapore.
BIG THINGS FOR LITTLE IRONIES
Best-selling author Catherine Lim's first book Little Ironies: Stories of Singapore Is published.
YOUNG JUNIE GETS TWO GOLDS
At the Asian Games in Bangkok, Junie Sng Poh Leng is the first female Singaporean swimmer and the youngest swimmer in Asiad's history to win two gold medals at the same Games.
SAF'S FIRST EVER WOMAN C.O.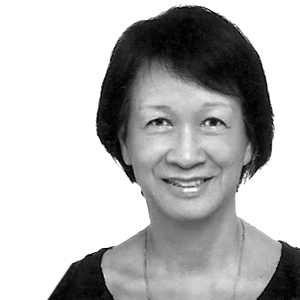 Agnes Fong Sock Har becomes the first female commanding officer in the Singapore Armed Forces (SAF).
BAMBOO GREEN IS BORN
Award-winning bilingual writer Li Lienfung starts writing 'Bamboo Green', a weekly column in the bilingual section of The Straits Times. The popular column runs from 1979 to 1984 and 1993 to 1998.
SCHOOL FOR SPECIAL NEEDS KIDS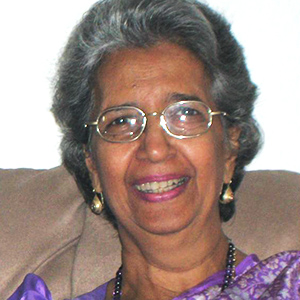 At the Asian Women's Welfare Association, Leaena Tambyah starts a playgroup for children with multiple disabilities, which in time will become the AWWA School.
AN UMBRELLA FOR WOMEN'S GROUPS
The Singapore Council of Women's Organisations (SCWO) is formed as an umbrella body for women's groups in Singapore.
MOVE TO PROMOTE CANTONESE OPERA
Joanna Wong Quee Heng and her husband start the Chinese Theatre Circle to preserve and promote Cantonese opera.
FIRST WOMAN PARTNER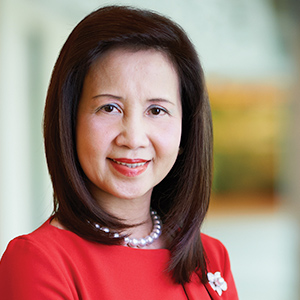 Fang Ai Lian is appointed a partner of Ernst & Young (Singapore). This is the first time a woman achieves partnership status in a professional services firm in Singapore.
GET MARRIED, GRADUATE WOMEN!
At the National Day Rally in August, Prime Minister Lee Kuan Yew identifies the failure of female university graduates to marry and bear children (attributed, in part, to the apparent preference of male graduates for less highly educated wives) as a serious social problem. Soon after this, a slew of policies and programmes to tackle the problem are introduced.
WOMEN RETURN TO THE HOUSE
The ruling People's Action party field three women candidates in the General Election. All three – Dixie Tan, Aline Wong, Yu-Foo Yee Shoon – are elected and the Singapore Parliament's 14-year dearth of women members finally ends.
GOVT GETS INTO MATCH-MAKING
The Graduate Mothers Scheme is launched to encourage graduate mothers to have more children, and the Social Development Unit is set up to match-make university graduates.
STELLA'S EMILY BECOMES A STAR
Stella Kon's play Emily of Emerald Hill is performed for the first time. It will go on to become the most performed play in Singapore and Malaysia, and it will also be staged in Hong Kong, Australia, Europe and the US.
AWARE TO SEEK GENDER EQUALITY
The Association of Women for Action and Research (AWARE) is formed with the aim of achieving gender equality in Singapore. It plans to use research to support its advocacy work.
CALL FOR SEX DISCRIMINATION LAW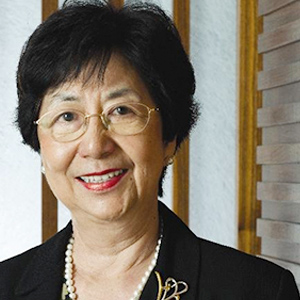 Sociologist and parliamentarian Aline Wong calls for laws against sex discrimination.
FIRST WORLD BOWLING CHAMPION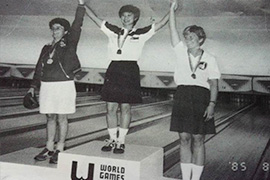 Adelene Wee becomes Singapore's first Singaporean World Bowling Champion when she wins the Ladies' Masters Title at the World Games in London.
FIRST WOMAN PHARMACY PROFESSOR
Lucy Wan is Singapore's first local pharmacy graduate to be appointed Professor of Pharmacy at the National University of Singapore.
PLEASE HAVE AT LEAST THREE
A decade and a half after starting its 'Stop at Two' family planning campaign, Singapore launches a 'Have Three or More: If you can afford it' scheme. This is because the fast-falling total fertility rate has reached a record low of 1.43.
FIRST WOMAN CHEMISTRY PROFESSOR
Tan Sau Fan becomes the first woman Professor of Chemistry appointed by the National University of Singapore.
TZU PHENG WINS WRITERS AWARD
Academic and poet Anne Lee Tzu Pheng is the first Singapore woman to win the prestigious Southeast Asian Writers Award.
PAP STARTS WOMEN'S WING
The People's Action Party starts the Women's Wing, replacing the former PAP Women's League. It aims to promote the empowerment of women in the political, social and economic fields.
HOSPICE CARE STARTS IN SINGAPORE
Cynthia Goh and a group of volunteers start The Hospice Care Association. They began their work in palliative care three years earlier at St Joseph's Home.
KK HOSPITAL IS FAMILY FRIENDLY
Jennifer Lee Gek Choo is appointed Chief Executive Officer (CEO) of Kandang Kerbau (KK) Women's and Children's Hospital. She puts in place a family-friendly work environment and the hospital earns the Family Friendly Firm Award for three consecutive years.
KANWALJIT IS 1ST WOMAN NMP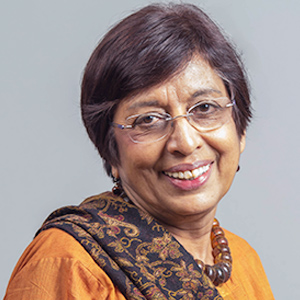 Orthopaedic surgeon Kanwaljit Soin becomes the first woman Nominated Member of Parliament.
SUCHEN WINS 1ST LITERATURE PRIZE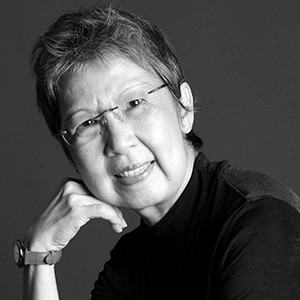 Suchen Christine Lim is the first recipient of the Singapore Literature Prize (Fiction) for her novel Fistful of Colours.
HONOUR FOR BEIJING OPERA STAR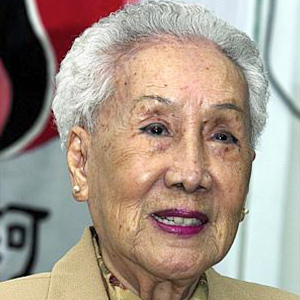 Phan Wait Hong is awarded the Cultural Medallion for her contributions to the development of Beijing opera in Singapore. She was one of the first to teach Beijing Opera in Singapore.
INTRODUCTION OF THE SINGAPORE ARMED FORCES MERIT SCHOLARSHIP (WOMEN)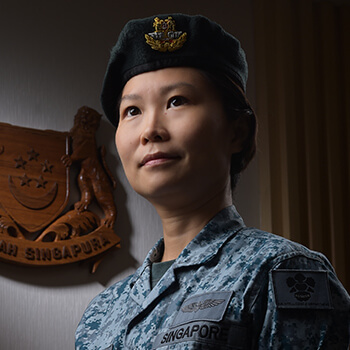 The SAF Merit Scholarship, which was previously solely for males, is introduced to women. Colonel Gan Siow Huang (Singapore's first female general) and three other women are the first ever female recipients.
FIRST ASIAN WOMAN TO HEAD UNIFEM
Noeleen Heyzer is appointed Executive Director of the United Nations Development Fund for Women (UNIFEM). She is the first Asian woman to fill this post.
SINGAPORE RATIFIES MOST OF CEDAW
Singapore ratifies the United Nations Convention on the Elimination of All Forms of Discrimination against Women (CEDAW), but with reservations to certain Articles.
NMP TABLES FAMILY VIOLENCE BILL
Nominated Member of Parliament Kanwaljit Soin introduces the Family Violence Bill. It seeks better laws to deal with domestic abuse. The bill is not passed, but the Women's Charter is amended the following year and includes some of what she called for.
FIRST HOME FOR DEMENTIA PATIENTS
Singapore's first nursing home for dementia residents, Apex Harmony Lodge, opens. Retired gynaecologist Oon Chiew Seng, who led the effort to set it up, will be actively involved in its running until 2011.
FIRST TWO WOMEN IN SINGAPORE CHINESE CHAMBER OF COMMERCE AND INDUSTRY
Claire Chiang and Gan See Khem are the first two women ever to be admitted into the Singapore Chinese Chamber of Commerce and Industry
STEPS TO TACKLE FAMILY VIOLENCE
The National Family Violence Networking System is set up to address the problem of family violence in Singapore. This system connects government bodies with law enforcement agencies, social services agencies, hospitals and the Courts so as to better provide support and help for violence-stricken families in the community.
SINGAPORE'S 1ST WOMAN ENVOY TO US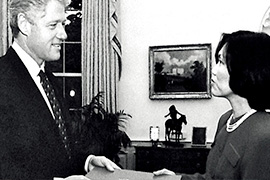 Chan Heng Chee is appointed Singapore's ambassador to the United States, making her Singapore's first female ambassador to the country as well as the first female ambassador to the US from East Asia.
BETTER PROTECTION AGAINST DOMESTIC ABUSE
The Women's Charter Amendment Bill came into force on 1st May to include provisions for the protection of victims of domestic violence and giving the police more power to arrest abusers. The amendment was a result of the efforts of various activist groups and NMP Dr Kanwaljit Soin.
SOM STARTS MALAY DANCE COMPANY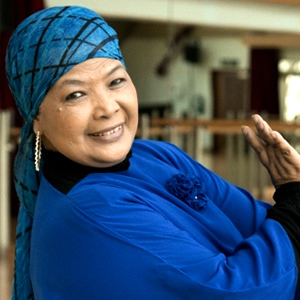 Som Said establishes the first fully professional Malay dance company, Sri Warisan – Som Said Performing Arts Ltd.
FIRST EVER TOY PIANO ALBUM
Margaret Leng Tan releases the first ever toy piano album, The Art of the Toy Piano.
WOMEN DOCTORS UNITE
The Association of Women Doctors is set up to promote women's rights in relation to health and career advancement in medical practice.
UN WOMEN SETS UP IN SINGAPORE
The Singapore Committee for UN Women Singapore is established. It supports programmes that provide women and children with access to education, healthcare, economic independence and a life free of violence and abuse.
FIRST WOMAN PERMANENT SECRETARY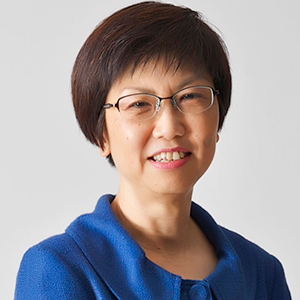 Lim Soo Hoon becomes Singapore's first female permanent secretary at the then Ministry of Community Development.
GOVT SETS UP WOMEN'S DESK
The then Ministry of Community Development, Youth and Sports sets up the Women's Desk to act as the national focal point on gender policy matters and for international cooperation pertaining to women. The Women's Desk is the Secretariat to the Inter-Ministry Committee on CEDAW which monitors Singapore's implementation of the Convention.
WOMEN CAN SPONSOR FOREIGN SPOUSES
A new law allows Singaporean women to sponsor their non-citizen husbands for citizenship. Prior to this, only Singaporean men were allowed to sponsor citizenship for their foreign wives.
1ST WOMAN COMMANDING OFFICER
Lim Sok Bee becomes the first female commanding officer of an artillery battalion in Singapore.
BABY-MAKING PACKAGE UNVEILED
Singapore launches its first Marriage and Parenthood Package which aims to reduce the financial burden of having a child in Singapore and to encourage Singaporeans to consider having more children.
FIRST FEMALE COMMERCIAL PILOT
After qualifying as a pilot and serving in the Republic of Singapore Air Force for two decades, Anastasia Gan leaves the air force and becomes Singapore's first female commercial pilot.
FIRST WOMAN MAYOR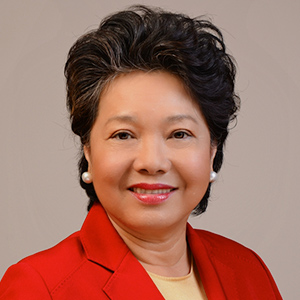 Yu-Foo Yee Shoon is the first woman to be appointed as a Mayor in Singapore. She leads the South West Community Development Council.
OLIVIA LUM'S HYFLUX IS LISTED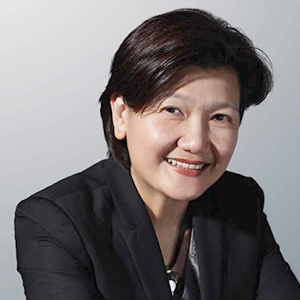 Water treatment company Hyflux, founded by Olivia Lum, is listed on Singapore's stock exchange in January.
SINGAPORE SAYS YES TO EQUAL PAY
In May, Singapore ratifies the International Labour Organisation's Convention on Equal Remuneration and so affirms its commitment to equal pay for equal work.
HONOUR FOR WOMAN MATHEMATICIAN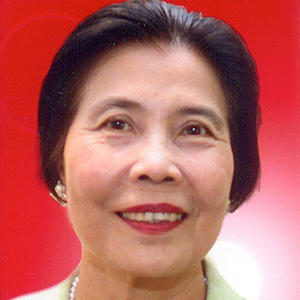 Lam Lay Yong is the first Asian and first woman to be awarded the Kenneth O May Prize, the highest award in the field of history of mathematics.
MEDICAL STUDENT QUOTA LIFTED
The one-third quota on the intake of female medical students at the National University of Singapore is lifted. It was introduced in 1979 because, it was claimed, it was a waste to train too many women as doctors because they would stop working when they married and had children.
FIRST FEMALE FIGHTER PILOT
Khoo Teh Lynn became Singapore's first female fighter pilot.
RIGHT TO CITIZENSHIP EQUALISED
In April, Singapore's Constitution is amended to allow overseas-born children to acquire Singapore citizenship by descent from their Singaporean mothers. Prior to this, only Singaporean men were allowed to pass on their citizenship to their children.
PLEASE HAVE MORE BABIES
The second Marriage and Parenthood Package is introduced. Among other things, working mothers get more tax reliefs with each child.
TEMSAEK GETS A WOMAN AT THE HELM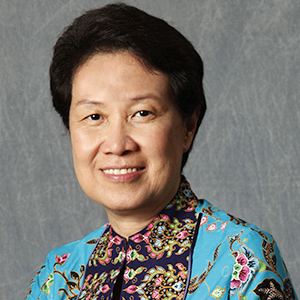 Ho Ching is appointed Chief Executive Officer of Temasek Holdings, an investment company owned by the Singapore government.
WORLD'S 100 MOST POWERFUL WOMEN
Ho Ching is the only Singaporean in the inaugural issue of the World's 100 Most Powerful Women by Forces. She has been featured on the list every year since then.
URA ALSO GETS A WOMAN AT THE HELM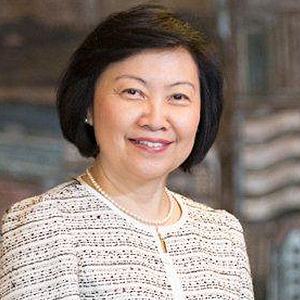 Cheong Koon Hean becomes the first woman to be appointed Chief Executive Officer (CEO) of the Urban Redevelopment Authority.
SINGAPORE SWIMMER AT PARALYMPICS
Theresa Goh Rui Si is the first Singaporean swimmer to take part in the Paralympics, at the Athens Games.
EQUAL MEDICAL BENEFITS
Medical benefits for civil servants are equalized. Female officers can now, like their male colleagues, claim medical benefits for their spouses and unmarried children below the age of 18 years.
ANAMAH WINS CEDAW SEAT
Anamah Tan wins a seat on the United Nations Committee on the Elimination of the Discrimination against Women (CEDAW). She is the first Singaporean woman to be in the CEDAW Committee.
KRANJI FARMERS UNITE UNDER IVY
Ivy Singh-Lim becomes the first president of the Kranji Countryside Association.
JOS GETS HER 40 SEA GAMES GOLDS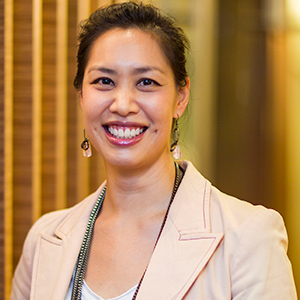 Swimmer Joscelin Yeo sets a new record by winning a total of 40 gold medals at the SEA Games. [Link to Joscelin Yeo, Sports]
SAF GETS ITS 1ST WOMAN COLONEL
Karen Tan is promoted to colonel in the Singapore Armed Forces (SAF), making her Singapore's first female colonel.
SINGAPORE ARTIST EXHIBITS AT UN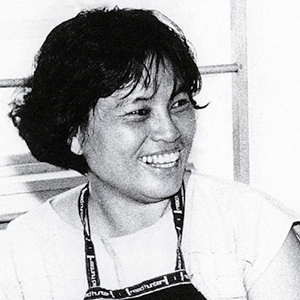 In May, Chng Seok Tin, a visually impaired artist, becomes the first Singaporean to showcase her works at the UN Secretariat in New York.
HONOUR FOR ENVIRONMENT CHAMPION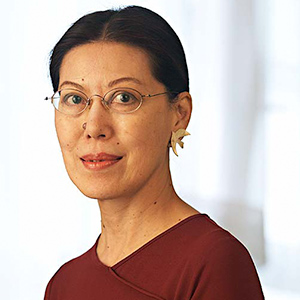 Geh Min is conferred the inaugural President's Award for the Environment.
FIRST FEMALE CEO OF JETSTAR
Chong Phit Lian becomes the first female and first Singaporean to become the CEO of Australian airline Jetstar
FIRST WOMAN TO HEAD ESCAP
Noeleen Heyzer is the first woman to be appointed Executive Secretary of the Economic and Social Commission for Asia and the Pacific (ESCAP), a regional development arm of the United Nations.
WOMAN TAKES THE HELM AT SINGTEL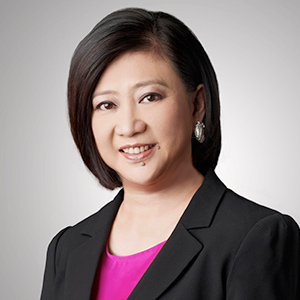 Chua Sock Koong becomes Chief Executive Officer of SingTel, one of Asia's largest telecommunications companies.
WINGS FOR THE OLDER WOMEN
Aiming to promote active ageing for women, WINGS plans to run workshops and other programmes to help women take responsibility for their happiness, health and security.
MORE CARROTS TO INDUCE BABIES
The third Marriage and Parenthood Package offers improved inducements to Singaporeans to have babies.
MUSLIM MARRIAGE AGE RAISED
The minimum age for Muslim marriages is raised to 18, bringing the Administration of Muslim Law Act in line with the Women's Charter (1961).
PAID SEX WITH UNDER 18s IS CRIME
The Penal Code (Children and Young Persons Act) is amended and it becomes a crime to procure sexual services from someone who is under the age of 18.
WOMEN PADDLERS WIN SILVER MEDAL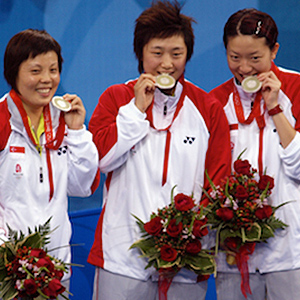 In August, the women's table tennis team (Li Jia Wei, Feng Tian Wei and Wang Yuegu) wins a silver medal at the Beijing Olympics. It is only the second time that Singapore has won an Olympic medal.
LAURENTIA WINS TWO BRONZES
Rider Laurentia Tan wins Singapore's first Paralympics medal. At the Beijing Paralympics in September, she wins two bronze medals. They are also Asia's first equestrian medals at the Paralympics. At the London Paralympics in 2012, she wins silver and a bronze.
SINGAPORES 1ST GOLD AT PARALYMPICS
Yip Pin Xiu wins a gold medal in the 50m backstroke at the Beijing Paralympics. It is Singapore's first gold medal at the Olympics level of competition.
KUDOS FOR SINGAPORE RESEARCHER
Jackie Yi-Ru Ying is one of only eight women recognised in the list of "100 Engineers of the Modern Era" compiled by the American Institute of Chemical Engineers.
FINALLY, A WOMAN CABINET MINISTER
In April, Lim Hwee Hua becomes the first woman in Singapore to be appointed a Cabinet minister.
SINGAPORE WOMEN'S TEAM TOPS EVEREST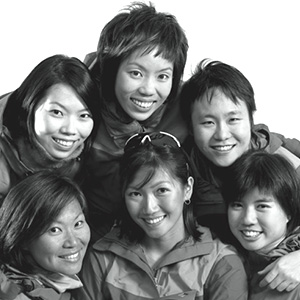 In May, the Singapore Women's Everest team (Jane Lee, Sim Yi Hui, Esther Tan, Lee Peh Gee, Joanne Soo, Lee Li Hui) makes it to the summit of Mt Everest.
TASKFORCE TO TACKLE TRAFFICKING
The Singapore Inter-Agency Taskforce on Trafficking in Persons is set up to deal with the problem. Its job is to put into place comprehensive and coordinated strategies to effectively combat human trafficking.
SOPHIA SKIS TO SOUTH POLE
Sophia Pang becomes the first Singaporean woman to ski from the Antarctic coast to the South Pole.
JENNIE CHUA HEADS SICC
Jennie Chua is made Chairman of the Singapore International Chamber of Commerce. She is the first woman to head the organisation in its 172- year history.
LONG-SERVING VOLUNTEERS HONOURED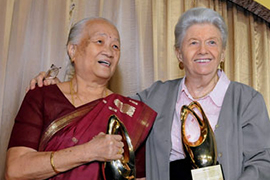 Ann Elizabeth Wee and Indranee Elizabeth Nadisen are the recipients of the inaugural Outstanding Lifetime Volunteer Awards by the then Ministry of Community Development, Youth and Sports. Ann Elizabeth Wee is recognised for volunteering on the Juvenile Court's advisory panel from 1969 to 2009 and Indranee Elizabeth Nadisen for her service as a foster mother to 43 children from 1976 to 2008.
BIRTH RATE HITS RECORD LOW
Singapore's Total Fertility Rate hits 1.16, way below the replacement level of 2.1.
FIRST WOMAN HEAD FOR HDB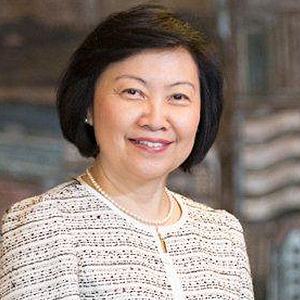 Cheong Koon Hean is the first woman to be appointed CEO of the Housing Development Board.
TWEAKS TO WOMEN'S CHARTER
The latest amendments to the Women's Charter are passed in January. These amendments include provisions to better prepare at-risk couples for marriage, mitigate the impact of divorces, and strengthen the enforcement of maintenance orders.
HELP FOR DIVORCED WOMEN
In September, SCWO launches Maintenance Support Central, a one-stop centre that provides advice and assistance to divorced or separated women who have problems in the enforcement of maintenance orders.
HELP FOR SEXUAL ASSAULT VICTIMS
In November, AWARE launches the Sexual Assault Befrienders Service, the first support service in Singapore for survivors of sexual assault.
ARCHAIC LAW DELETED
An archaic law, Section 157(d) of the Evidence Act, that makes it possible to discredit an alleged sexual assault victim through her sexual history is deleted.
BOARDAGENDER LAUNCHED
SCWO launches BoardAgender, an initiative to raise awareness of the merits of gender balanced business and the promotion of women to leadership positions, especially in the board room.
VERY FEW WOMEN ON SINGAPORE BOARDS
The first annual Singapore Board Diversity Report is released. It is a joint initiative of the NUS Business School and BoardAgender. The first annual report found that only 6.9% of Singapore's board directors are women.
WOMEN'S DESK GETS A NEW NAME
The Women's Desk in the then Ministry of Community Development, Youth and Sports is renamed the Office for Women's Development. This is in line with the UN Committee on the Elimination of all forms of Discrimination against Women's (CEDAW) recommendation.
SINGAPORE ACCEPTS MORE OF CEDAW
Singapore partially lifted its reservation to Articles 2 and 16 of the UN Convention on the Elimination of all forms of Discrimination Against Women (CEDAW) following the fourth Periodic Report to the UN CEDAW.
MORE MEDALS FOR LAURENTIA
At the London Olympics, equestrian Laurentia Tan becomes Singapore's most bemedalled Paralympian when she adds a silver and a bronze medal to the two bronzes she won at the Beijing Games. [Link to Laurentia Tan, Sports]
GRACE FU JOINS THE CABINET
Grace Fu is appointed Cabinet Minister, only the second woman in Singapore's history to join the Cabinet.
SINGAPORE NOD FOR ASEAN HUMAN RIGHTS
Singapore ratifies the ASEAN Human Rights Declaration, which includes provisions that cover the right to a safe and clean environment, protection from discrimination in the treatment of communicable diseases, and to development that is aimed at poverty alleviation and the protection and sustainability of the environment.
RIGHTS OF DISABLED RECOGNISED
Singapore ratifies the United Nations Convention on the Rights of Persons with Disabilities.
AT LAST, PATERNITY LEAVE
A $2 billion Marriage and Parenthood Package is announced. It includes the introduction of one week of paternity leave and one week of parental leave to be shared by husband and wife.
FIRST WOMAN SPEAKER OF PARLIAMENT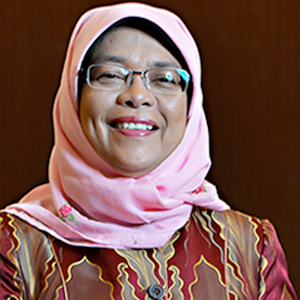 Halimah Yacob becomes Singapore's first woman Speaker of Parliament.
FOREIGN MAIDS MUST HAVE REST DAY
A new law requires foreign domestic workers to have at least one rest day every week.
FIRST WOMAN IN POLICE TOP RANKS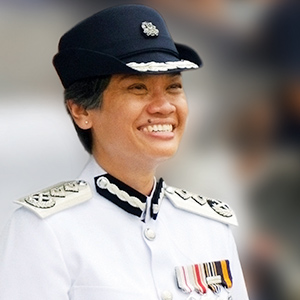 Zuraidah Abdullah is the first woman to be promoted to the rank of Senior Assistant Commissioner of Police.
FINALLY, AN ANTI-HARASSMENT LAW
The Protection from Harassment Act comes into effect in November, and stalking, cyber bullying and workplace harassment become illegal.
AND AN ANTI-TRAFFICKING LAW TOO
With a clear definition of trafficking in persons, the new law aims to prevent the practice of trafficking. Critics say it does not sufficiently protect victims.
CENTRE FOR SEXUAL ASSAULT VICTIMS
AWARE replaces its Sexual Assault Befrienders Service with the Sexual Assault Care Centre, where victims can drop in and get free and immediate advice and holistic support.
WOMEN ON BOARDS – LITTLE PROGRESS
The latest Singapore Board Diversity Report shows little change in the proportion of women on the boards of listed companies – just 8.3%, marginally improved from the 7.9% seen in 2012.
FIRST FEMALE GENERAL
The Singapore Armed Forces gets its first female general when Gan Siow Huang is one of seven Colonels promoted to the rank of Brigadier-General/Rear-Admiral (1- star).
FIRST FEMALE CHANCELLOR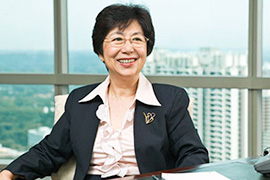 Dr Aline Wong is named Chancellor of UniSIM, making her Singapore's first female university chancellor.
A MINISTRY TO CALL HER OWN!
Finally, a woman Cabinet minister is given her own ministry to run. Grace Fu, the only woman in the Cabinet, becomes Minister for Culture, Community and Youth. And she is also named Leader of the House, the first woman to hold that position in Parliament.
FINALLY, WOMEN PILOTS FLY SIA PLANES
Possibly one of the last major airlines in the world to hire female pilots, Singapore Airlines now have four female pilots under training.
MAINTENANCE FOR SOME MEN
One of the several changes to the Women's Charter has allowed for men who meet the criteria to apply for maintenance.
MORE PATERNITY LEAVE FOR FATHERS
Up from one week of compulsory paternity leave, fathers are now entitled to two weeks of paid paternity leave.
AND NOW WE HAVE TWO!
Senior Minister of State Josephine Teo is made a full Minister, joining Grace Fu in the 21-strong Cabinet. That's two women and 19 men in the Cabinet.
FIRST FEMALE HEAD OF STATE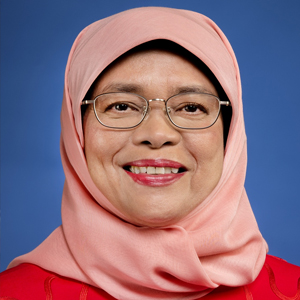 Four years after becoming the first woman Speaker of Parliament, Halimah Yacob makes history again when she is sworn in as Singapore's 8th President
WOMEN ON BOARDS – STILL SCARCE
Women now fill 10.3% of the seats on listed companies' boards. This is better than the 6.9% in 2011, but still a long way from the target of 20% by 2020
INDRANEE MAKES IT THREE
The gender gap in the Cabinet continues, slowly, to narrow. In May, Indranee Rajah is made a full Minister, joining Grace Fu and Josephine Teo in the Cabinet.
PIN XIU GOES TO PARLIAMENT
Paralympian swimmer Yip Pin Xiu becomes the youngest ever Nominated Member of parliament. At the Beijing 2008 Paralympic Games, Pin Xiu won Singapore's first ever Olympic-level gold medal.
FINALLY, A WOMAN IN THE CPA
Singtel CEO Chua Sock Koong becomes the first woman to be appointed to the Council of Presidential Advisers. The President has to consult the Council on all fiscal matters and the appointment of key personnel in public service.
MARITAL RAPE TO BECOME A CRIME
Proposed amendments to the Penal Code include making marital rape a crime because, the Government says, "this reflects society's view that marriage is a partnership between equals". And the definition of 'rape' will include a woman forcing a man to penetrate her vagina, anus or mouth.