Inspiring students to help others
On the 3rd of August 2015, as part of the National Day celebrations at Raffles Girls School, the Singapore Women's Hall of Fame (SWHF) was invited to organize an assembly presentation and set up a three week exhibition. After an introduction to the Singapore Women's Hall of Fame, a discussion was held with Leaena Tambyah and Jackie Ying (both SWHF honourees and ex-RGS girls) and moderated by two student leaders. They shared their incredible journeys after leaving RGS that led to their induction into the Hall of Fame.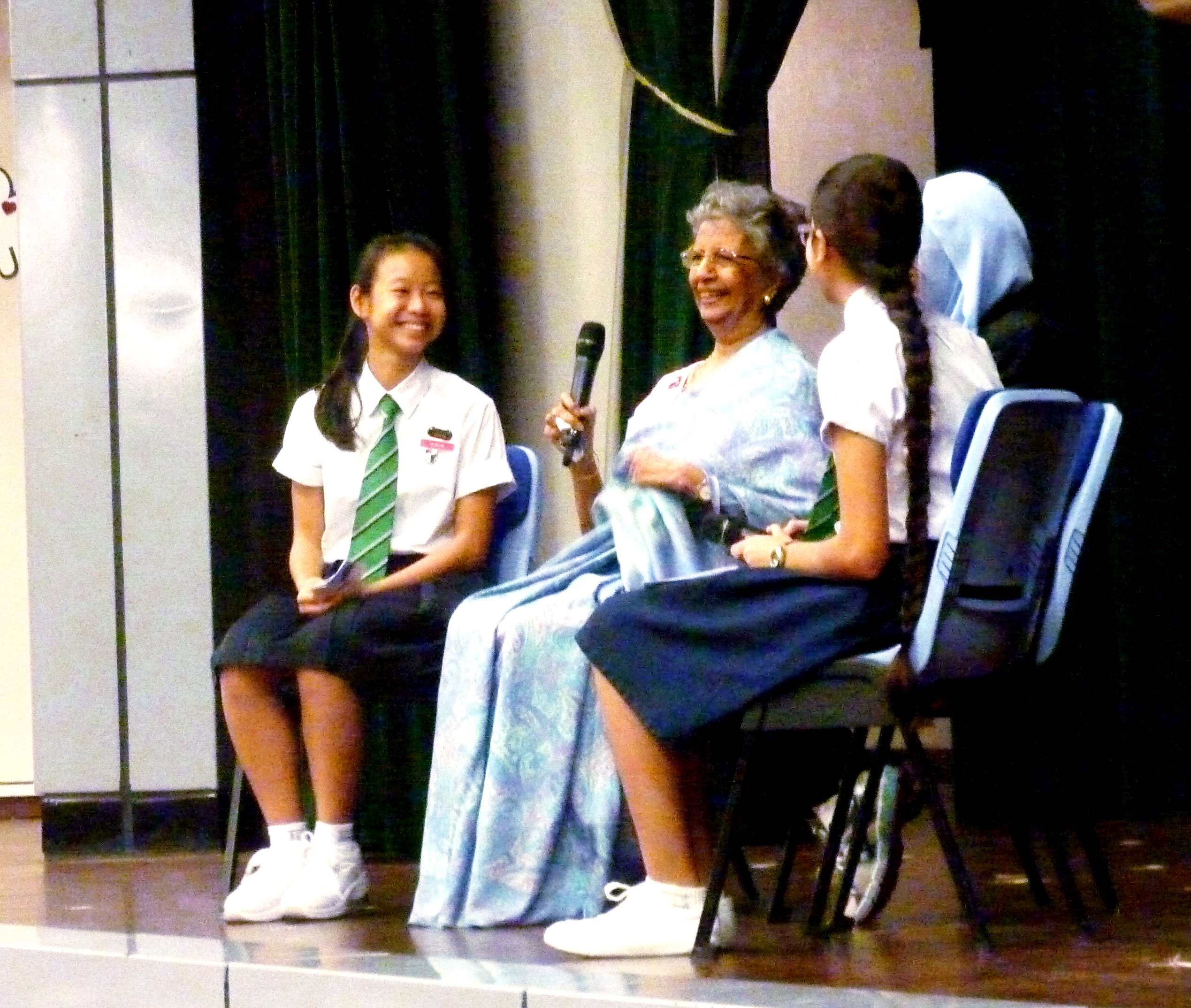 With the school badge pinned to her sari, Leaena Tambyah proudly announced that it was the original school badge that she got when she first started school at RGS many years ago, and she still faithfully wears it to all RGS events she attends. Answering a question about the role that RGS played in her life, to the delight of the students and teachers present, she recounted how a joint school program with Raffles Institution led to the fateful meeting with the man that she would eventually marry.
Leaena spoke about the underlying motivations that led her to go into social work to help others. She is a pioneer advocate for children with special needs, and in 1979, the year that was designated as the "UN International Year of the Child", she set up the first playgroup for children with multiple difficulties at a time when no school would accept them. Faced with many challenges, she took it all in her stride, stating that she only did what she felt was necessary. The playgroup that she started, went from being a group of seven children on a mat to the current day AWWA School.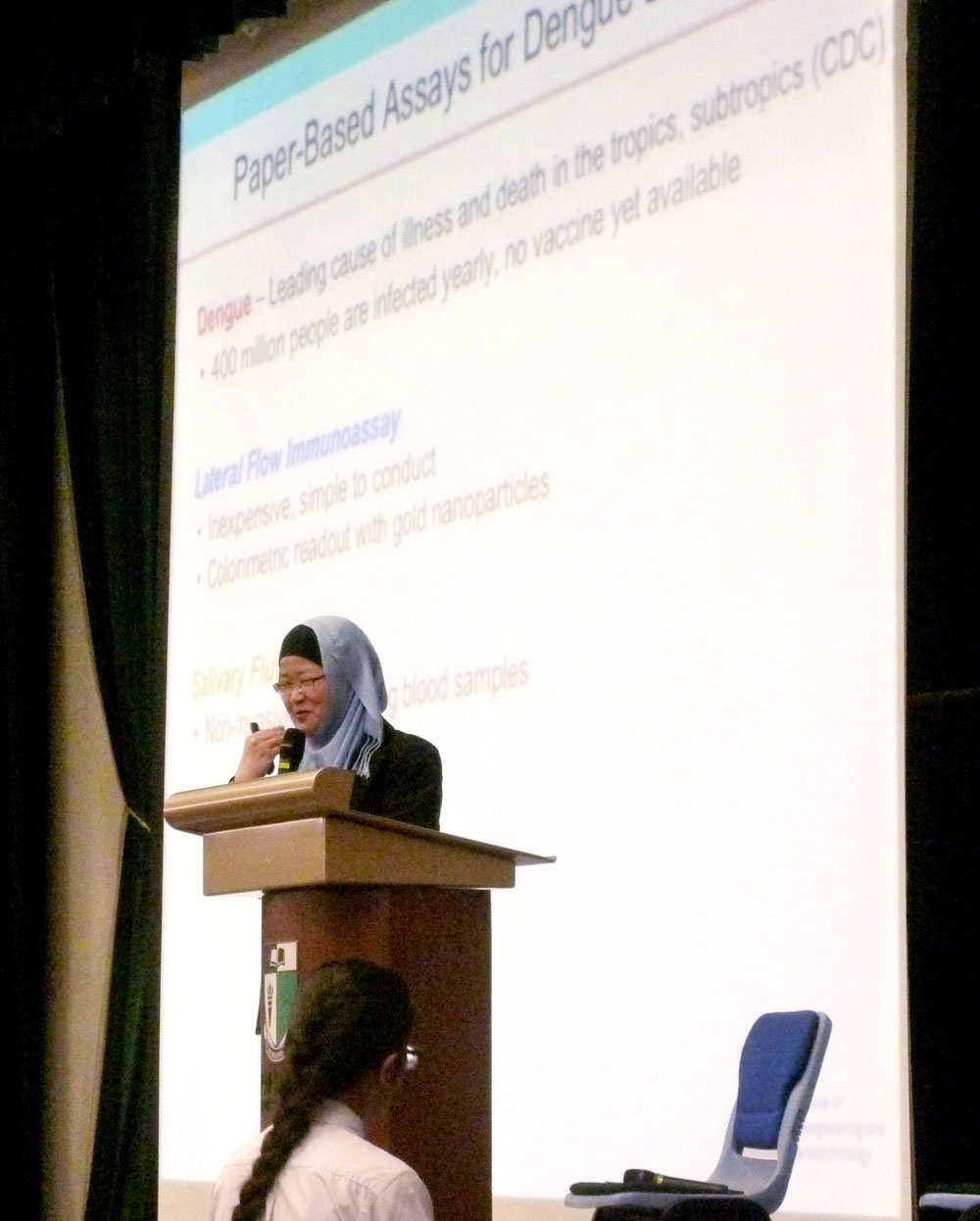 Professor Jackie Ying,the youngest full professor appointed at the Massachusetts Institute of Technology (MIT), is an award-winning researcher in nanotechnology who returned to Singapore to help start the Institute of Bioengineering and Nanotechnology (IBN). She talked about her work at IBN and shared the significance this work makes in helping those suffering from various diseases and illnesses. Jackie also talked about her years at RGS and fondly recalled the first line to the school song "Sisters in learning and sisters at heart", values that she still holds dear to her. Through her sharing, she hopes to encourage more young ladies to look into future careers in science.
The Singapore Women's Hall of Fame (SWHF) organises outreach programs to schools and the general public to inspire, celebrate the achievements and tell the stories, hitherto often untold of Singapore's phenomenal women. If you would like this travelling exhibition to come to your school or organization, do email us at info@swhf.sg.